Source (amandakassner.com)
By: Suria Mujadidi
Canadian winters are usually fierce in nature but the polar vortex hovering over Siberia, on track to come to Canada, will bring temperatures not yet seen on Earth so far this year. According to meteorologists, it's on the move to Canada in early February. The polar vortex is coming right from Siberia where its very cold, coldest moment in decades. An astonishing -62.4*C was recorded in Tongulagh Siberia on Jan. 14 2023, which was recorded as Earth's coldest temperature in 2023 . 
source (weather network)
According to the weather network the polar temperatures could drop down to -36°C to -40°C during the polar vortex.
Source ( weather network)
According to senior meteorologist David Philips, there will be colder temperatures in the Prairies, the Northwest Territories, the Yukon, and in small parts of Ontario. Additionally, the forecast in Ontario is more likely to include freezing rain, which may be mixed with ice pellets and snow, throughout the day.
For Example in Durham student transportation services have cancelled school buses in all districts. 
Source ( YRDSB.CA)
Who is at risk?
Anyone who is not aware about the weather temperature or the students who are not prepared with winter clothing are at the risk of cold weather conditions. Especially international students who are not familiar with the Canadian weather conditions. Homeless people and outdoor workers, children and seniors are more impacted with the cold and harsh temperature.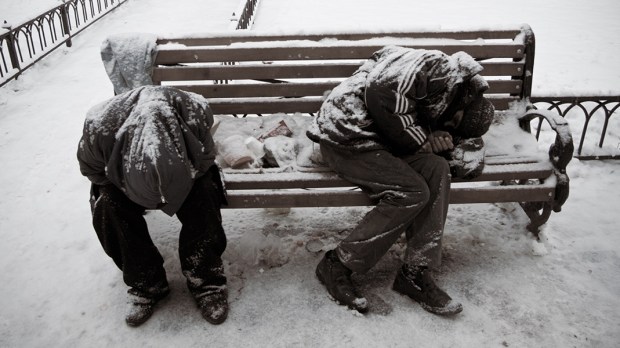 Source ( homelesshub.ca)
Cold weather provides mixed emotions for students. Moving to a new country for college might mean learning how to stay safe in cold weather.
International students talking about the upcoming weather in Canada. Danny Lee has to say the transportation would be difficult and he would try to sit at home except for any exams in college in this freezing weather. Thursday, January 19, 2023 due to freezing, ice pallets and rain warning, weather transportation services are cancelled in the GTA.