By Andrea Ruiz
Pride Toronto is planning to have an in-person festival after two years.
As it is a tradition already, June is the LGTBQ+  history month. The month is dedicated to the uplifting of LGBTQ+ community voices.
For the past couple of years since COVID-19 started the pride parade has been canceled as a mandate of the city of Toronto as a Public health recommendation and to keep everyone safe from COVID-19.
And by following the alignment from The City of Toronto Public Health, the festival is back!
Celebrating 41 years of pride, the long-awaited festival is returning this 2022 will take place on June 26th.
Pride Toronto is getting prepared for this year as they announced on their website.
"Pride Toronto is happy to announce that planning for a physical Pride Month and Festival Weekend is in full swing for 2022 – The full month of programming will begin on June 1, concluding with the annual Festival Weekend on June 24-25-26, 2022"
What is it schedule for Pride Month?
Kicking off pride month by raising the Rainbow and Transgender flags at City Hall on June 1st. After this, the already known events will take place during June as they are The Pride Parade, Trans March, Dyke March, Bi+ Pride Programming, Blockorama by Blackness Yes, StreetFair, Island party on June 19, and cabana pool parties on June 15, and multiple stages featuring over 300 2SLGBTQ+ artists. And much more to be announced on their social media.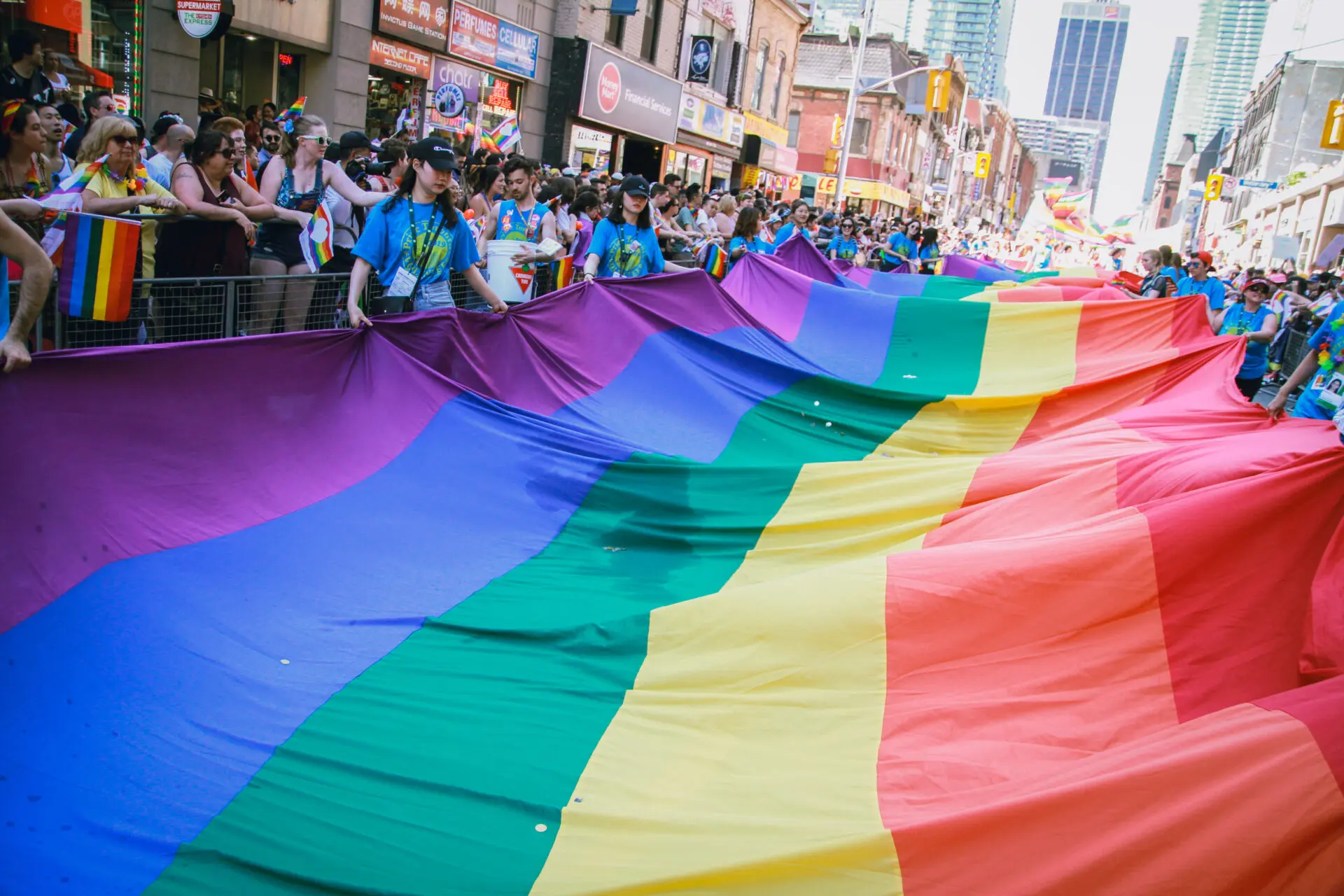 Parade registrations for vehicles and participating details.
Pride Toronto recently announced in their Instagram account @pridetoronto for those who want to participate with a vehicle, there are some details to take into account. To make an impact and reduce the carbon footprint that the festival generates, Pride Toronto has opened the parade vehicles registrations for the community members, sponsors, and parade contingents.
This with the aim of eventually creating a zero-waste festival. For more detail and participation visit the Pride Toronto website.